Founded in Venice, California in 1975, L.A. Louver gallery is committed to contemporary art through a distinguished exhibition program of Los Angeles based and international artists.
L.A. Louver
45 North Venice Boulevard
Venice, California 90291
T: 310.822.4955
F: 310.821.7529
info@lalouver.com
Gallery hours:
Tuesday - Saturday: 10am - 6pm
In an effort to help contain the spread of COVID-19 (coronavirus), and to ensure the safety of our staff and community, L.A. Louver will be temporarily closed to the public as of Saturday, 14 March 2020.

The gallery will continue to operate remotely, and the entire L.A. Louver team will be available by phone and e-mail. In-person appointments to visit the gallery can be arranged by e-mailing appointment@lalouver.com.

We will continue to monitor the situation and contact you again with a re-opening date. In view of our closure, our current shows: Tom Wudl: The Flowerbank World and Don Suggs: Face-Off will be extended until 30 May 2020.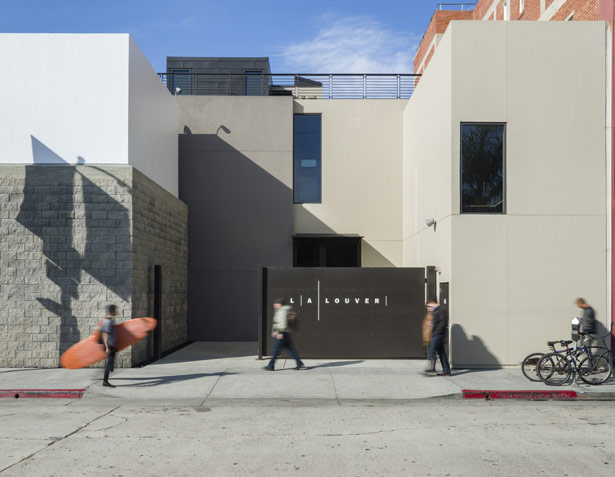 L.A. Louver is located on North Venice Boulevard, between Pacific Avenue and the beach.

From I-405 North or South, exit Venice Boulevard, and continue west, toward the ocean.

The gallery is situated on the north side of the street and provides validated parking in the structure directly across the street.


Reservations are required for groups of 8 people or more. Please contact the gallery at least one week prior to your visit at 310.822.4955 or email
info@lalouver.com