26 Jun 2019 - 28 Sep 2019
Stories, Pictures and Songs from the '60s 'til Now
Opening reception: Wednesday, 26 June, 6-8pm
press release
artist profile
SPECIAL WEB FEATURE
lalouver.com/theexactmoment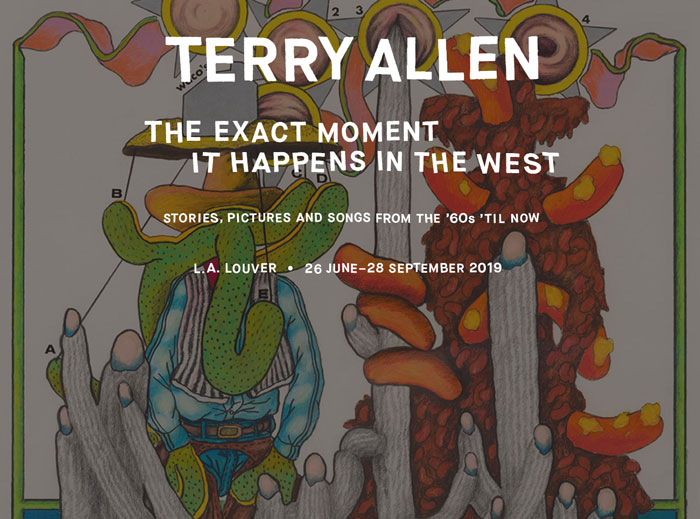 LIMITED EDITION CASSETTE
Terry Allen: Cowboy and the Stranger
, a co-release of L.A. Louver and Paradise of Bachelors. Limited to an edition of 500 copies.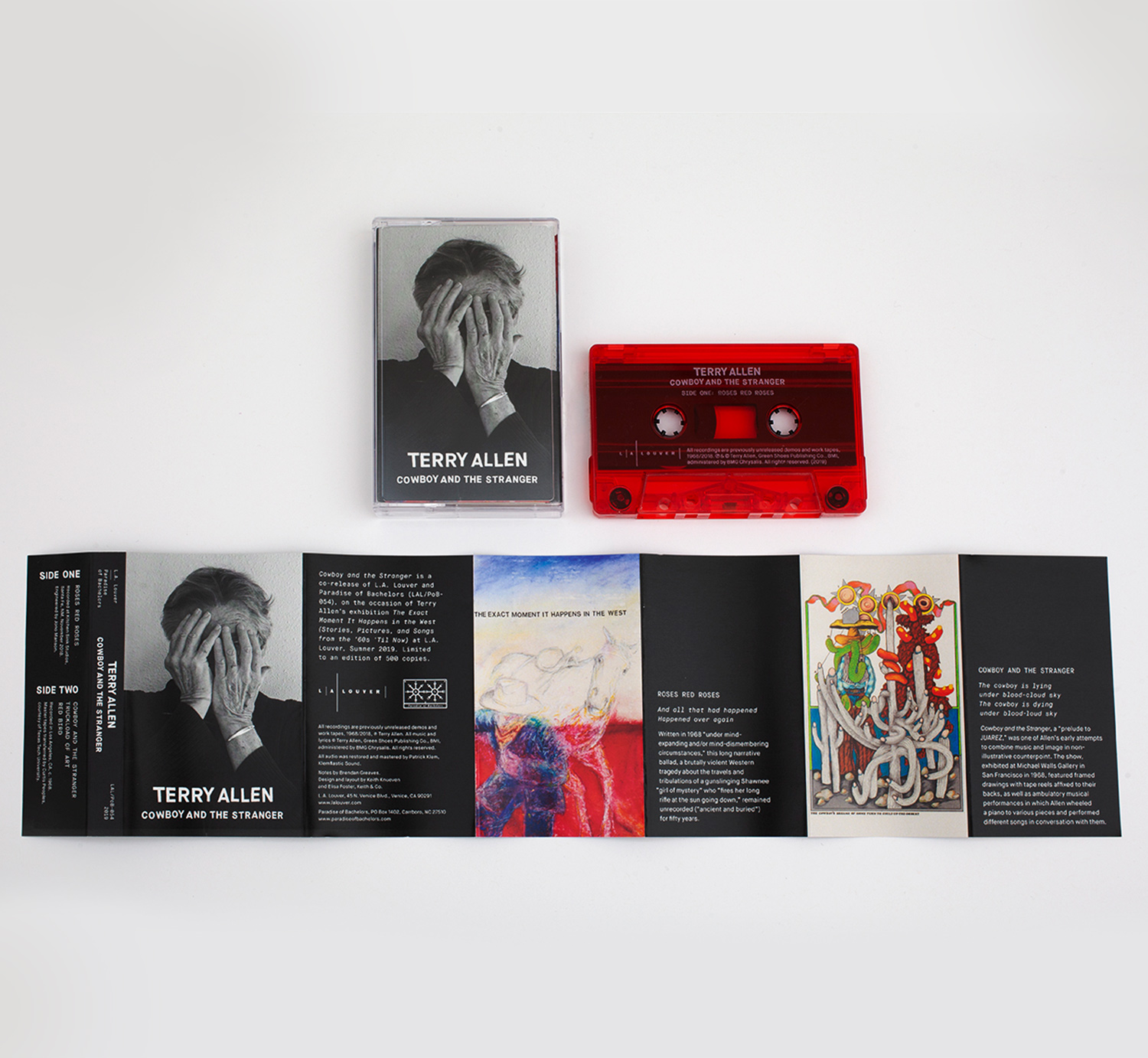 EVENTS
Film Screening: Terry Allen "Everything... For All Reasons"
L.A. Louver • 45 N Venice Blvd, Venice, CA
31 July 2019, 7pm
RSVP: (310) 822-4955 or
rsvp@lalouver.com
Terry Allen & Jo Harvey Allen
in conversation with Aram Moshayedi
Hammer Museum
• 10899 Wilshire Blvd, Los Angeles, CA 90024
7 August 2019, 7:30pm
PAST EVENT
Terry Allen and the Pandhandle Mystery Band
ZEBULON
• 2478 Fletcher Drive, Los Angeles, CA 90039
18 + 19 July 2019, 7pm
Tickets
SELECTED ARTICLES
Pagel, David. Review: The L.A. art exhibition that will have you laughing, gasping and crying. LA Times, 16 Jul 2019.
full article, PDF
|
latimes.com
Dambrot, Shana Nys. Terry Allen: Laughing Through the Sad Songs. LA Weekly, 25 Jul 2019.
full article, PDF
|
laweekly.com
Drohojowska-Philp, Hunter. Terry Allen at L.A. Louver | Art Talk. KCRW, 27 Jun 2019.
full article, PDF
|
kcrw.com