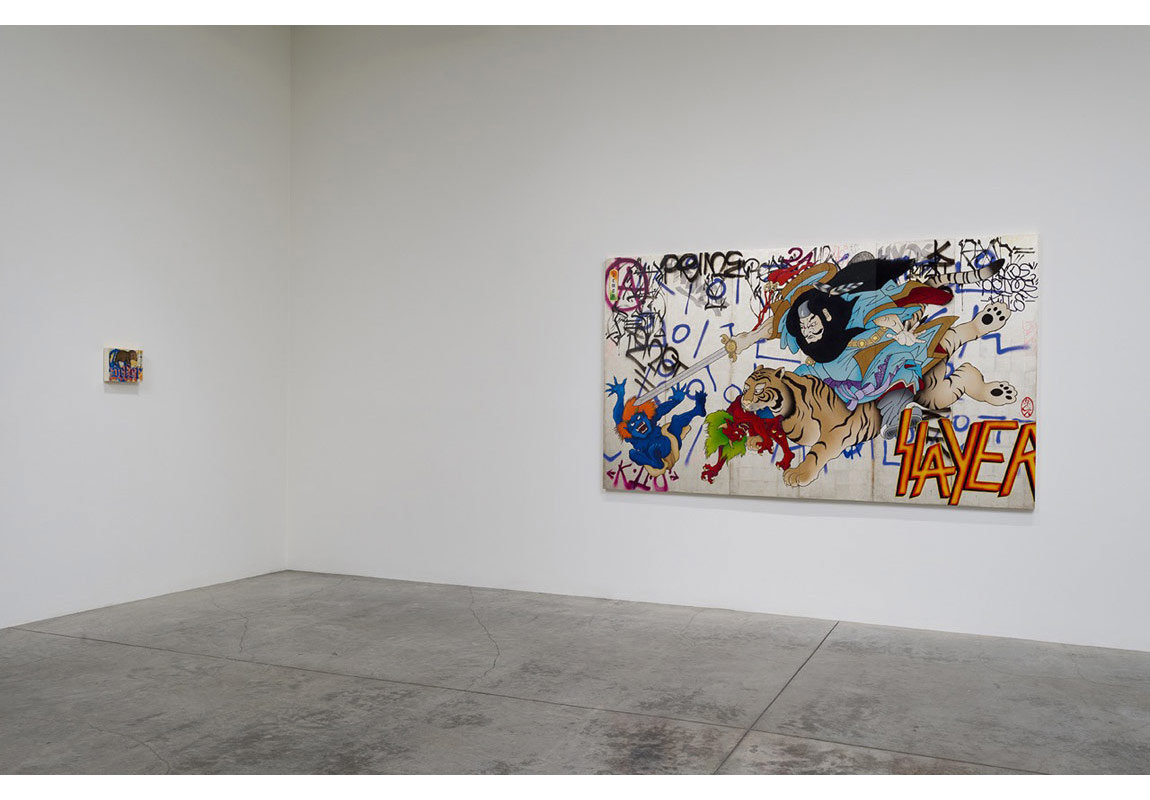 Gajin Fujita
1972 Born, Los Angeles, CA
Lives and works in Los Angeles, CA

Education
1997 BFA, Otis College of Art and Design, Westchester, CA
2000 MFA, University of Nevada, Las Vegas

More information, images and videos at:
www.lalouver.com/fujita
L.A. Louver is pleased to present Warriors, Ghosts and Ancient Gods of the Pacific, an exhibition of 13 new paintings by Los Angeles-based artist Gajin Fujita. Drawing from his deep interest in traditional Japanese ukiyo-e wood block prints, Fujita breathes new life into samurais, warriors and folkloric beings – extracting them from the old world and transporting them into the 21st Century. This is the the artist's fifth show with L.A. Louver, since the gallery undertook his representation in 2001.

Recognized for his painting style that merges traditional Japanese iconography with Los Angeles street culture and American pop references, Fujita approaches this new body of work with a refinement of technical skill and subject matter. Using a stable of materials and methods, including spray paint (applied loosely and through intricately hand-cut stencils), paint markers, and gold leaf on wood panels, the artist has created some of his most complex and ambitious paintings to date, that range in size from diminutive to muralesque.
On view 27 May - 2 July 2015

Read press for Warriors, Ghosts and Ancient Gods of the Pacific
About the gallery
Founded in Venice, California in 1975, L.A. Louver gallery is committed to contemporary art through a distinguished program of Los Angeles based and international artists.

L.A. Louver
45 North Venice Boulevard
Venice, California 90291
tel: 310.822.4955
info@lalouver.com

More information at: www.lalouver.com