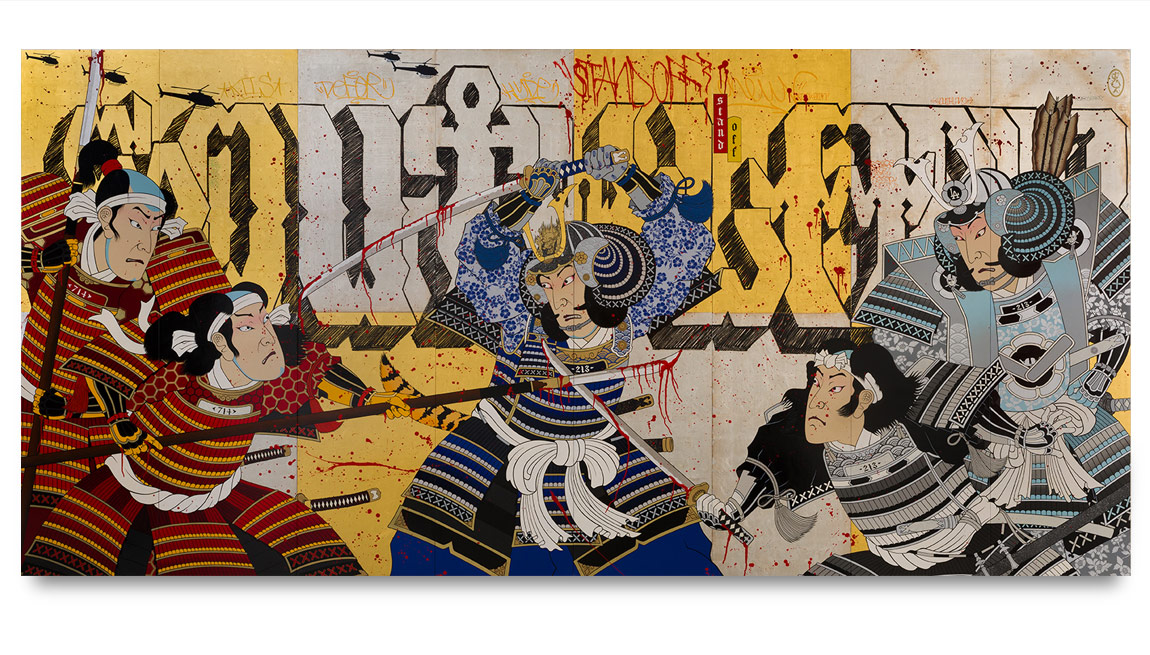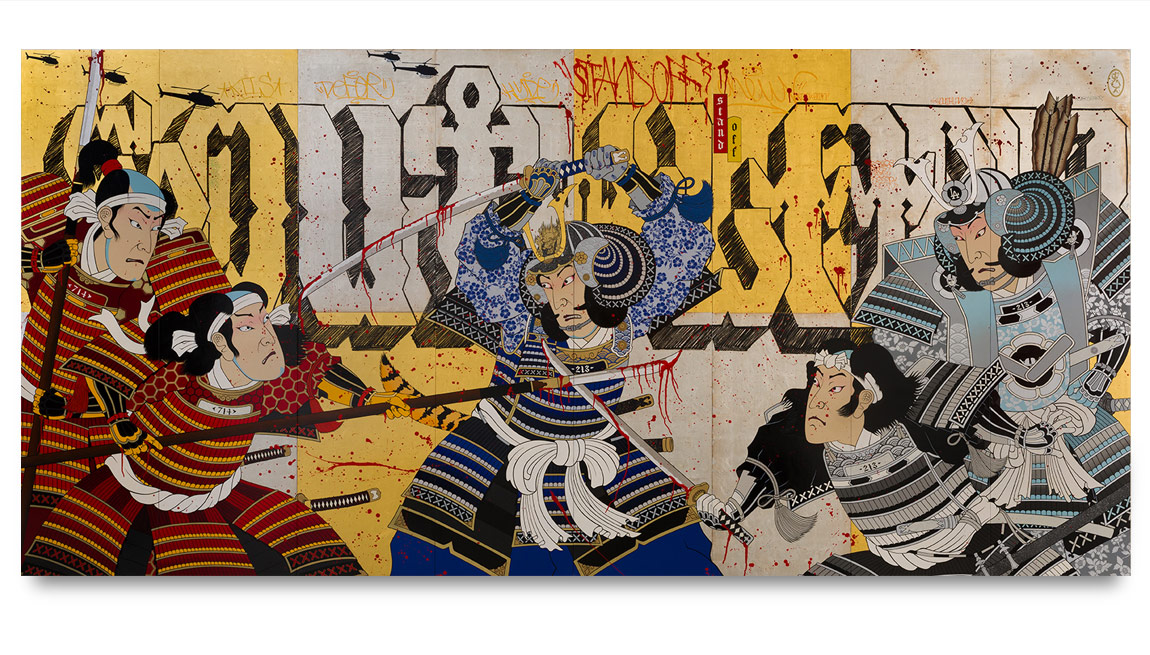 Title
Southland Standoff

Medium
spray paint, paint markers, Mean Streak, 12k white gold and 24k gold leaf on wood panels

Dimensions
8 panels, overall: 84 x 176 in. (213.4 x 447 cm)

Year
2013

Collection: Art Gallery of New South Wales – Purchased 2014
Southland Standoff was recently acquired by the Art Gallery of New South Wales (AGNSW) in Sydney, Australia, and has been loaned to the gallery for inclusion in Warriors, Ghosts and Ancient Gods of the Pacific.
Prior to its return to Los Angeles, the work was on view at the AGNSW in the exhibition Conversations Through the Asian Collections (25 October 2014 - 4 October 2015), an initiative to foster dialogue between the museum's historical and contemporary collections. Southland Standoff was installed amongst their collection of Japanese weaponry, armor and woodblock prints.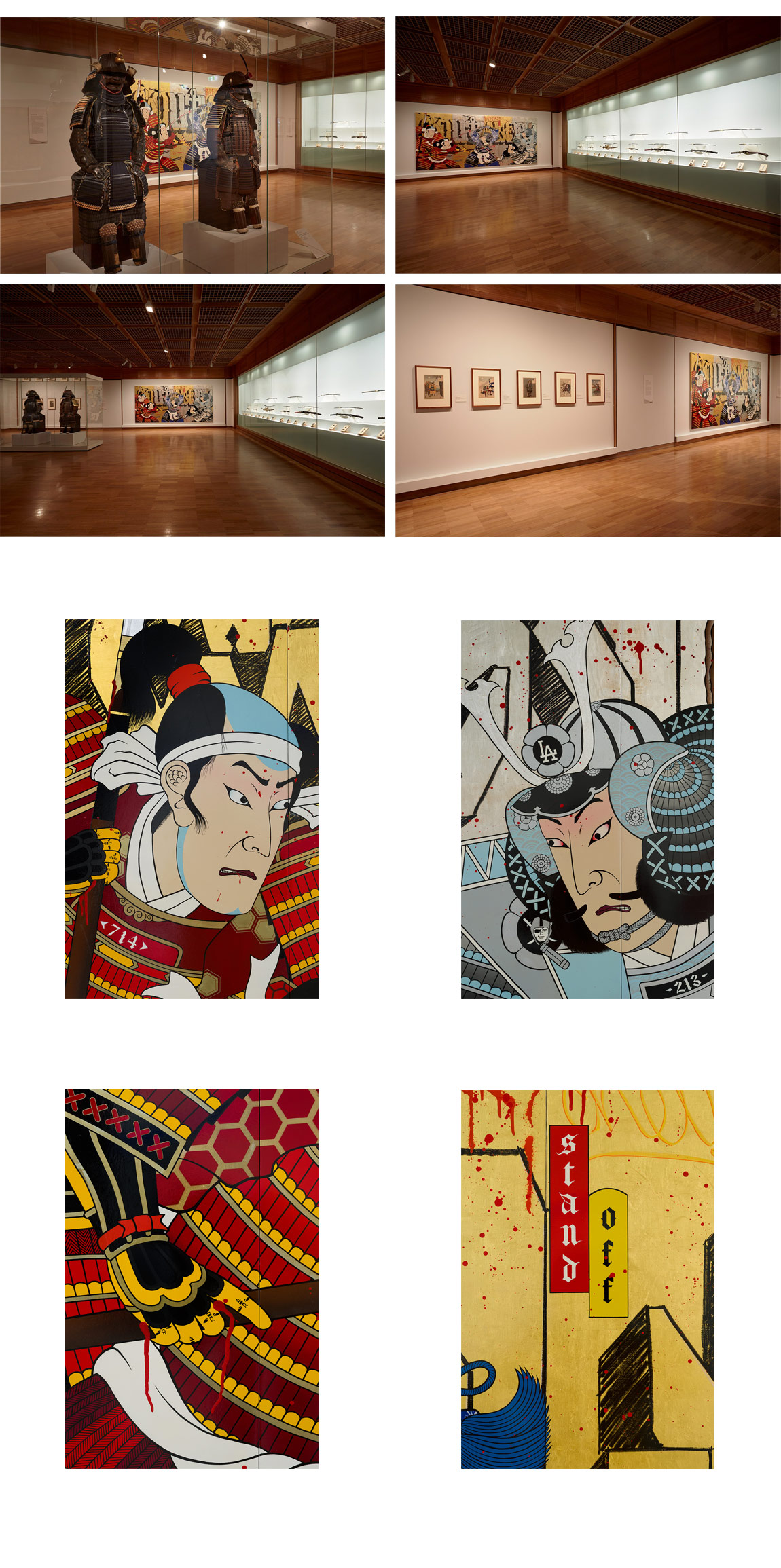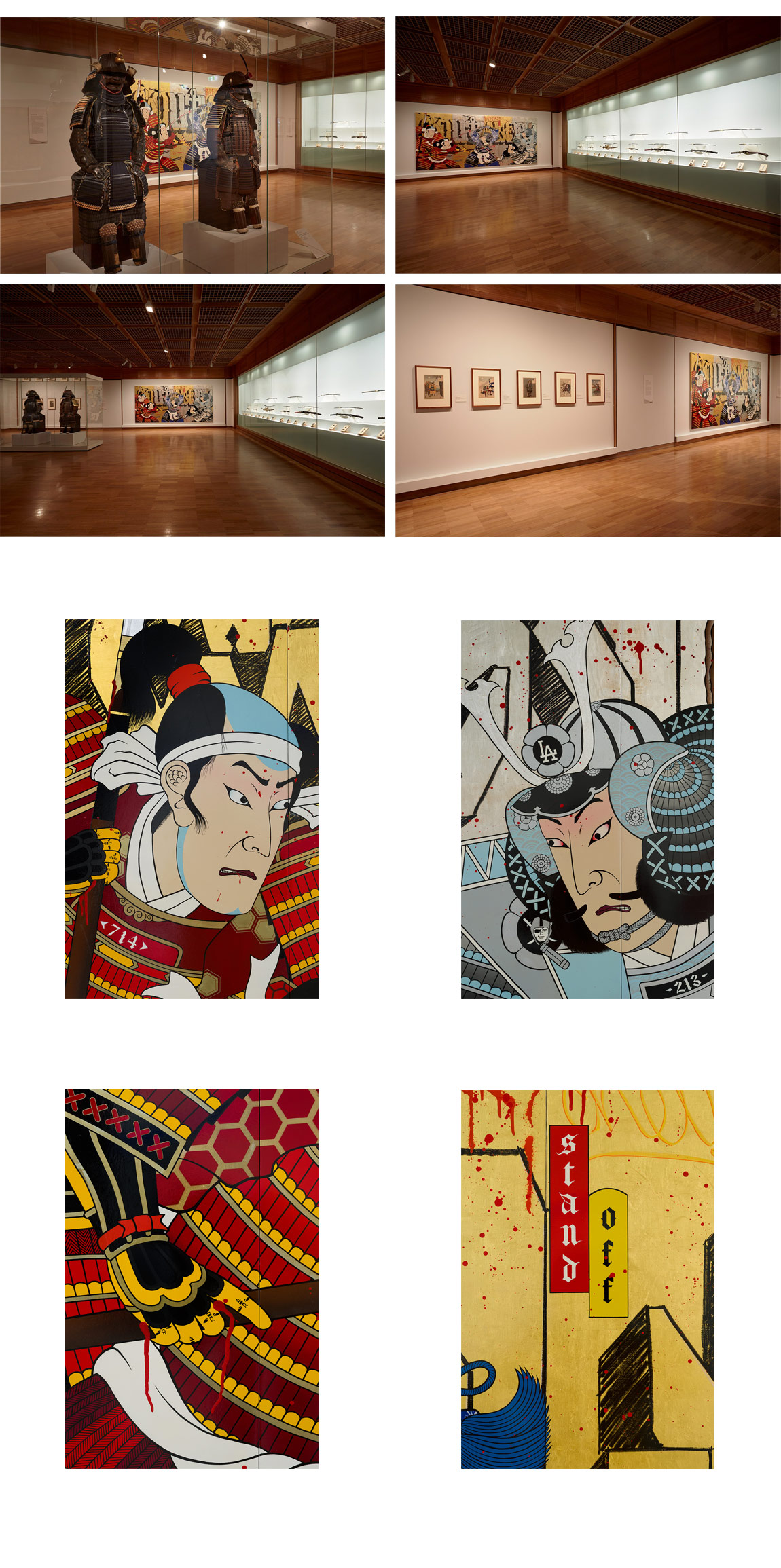 Click below to read an Art and Australia article written on Fujita by the AGNSW's Head Curator of International Art Justin Patton.
Paton, Justin. "Gajin Fujita: Street Theatre." Art and Australia Issue No. 52.1 (2014): 104-111. Print.