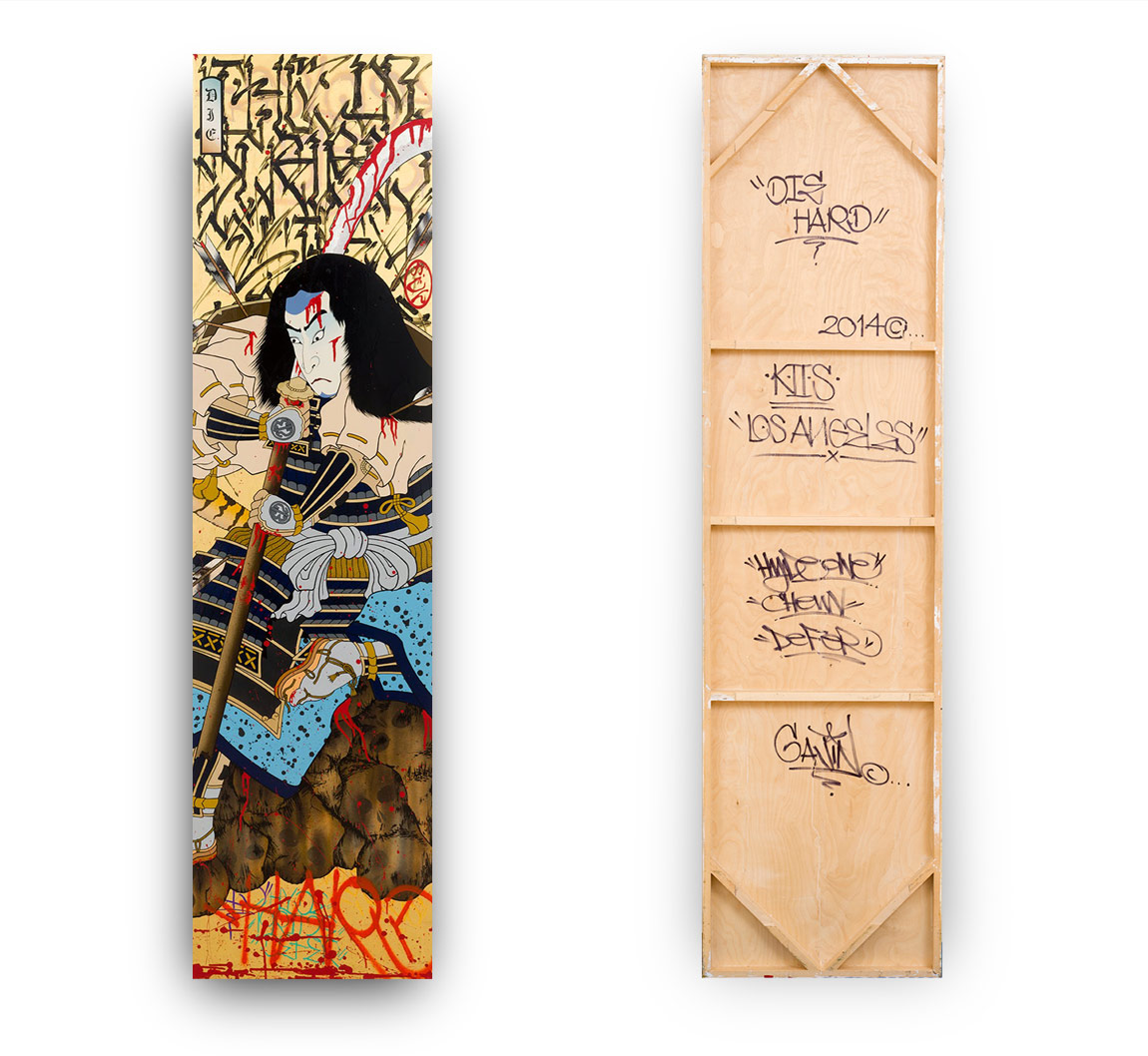 Title
Die Hard

Medium
spray paint, paint markers, Mean Streak, 12k white gold, 24k gold and platinum leaf on wood panel

Dimensions
84 x 22 in. (213.4 x 55.9 cm)

Year
2014

Private collection, Australia
Die Hard is based on an 1867 print by Kunichika (1853-1900), who was well known for his depictions of Kabuki actors. The figure portrays the famous actor Otani Tomoemon as the warlord Taira no Tomomori (1152-1185), a chief commander in the Taira clan (one of Japan's major samurai clans). In the print, Tomomori refuses defeat and bravely endures a deathly attack by enemy soldiers.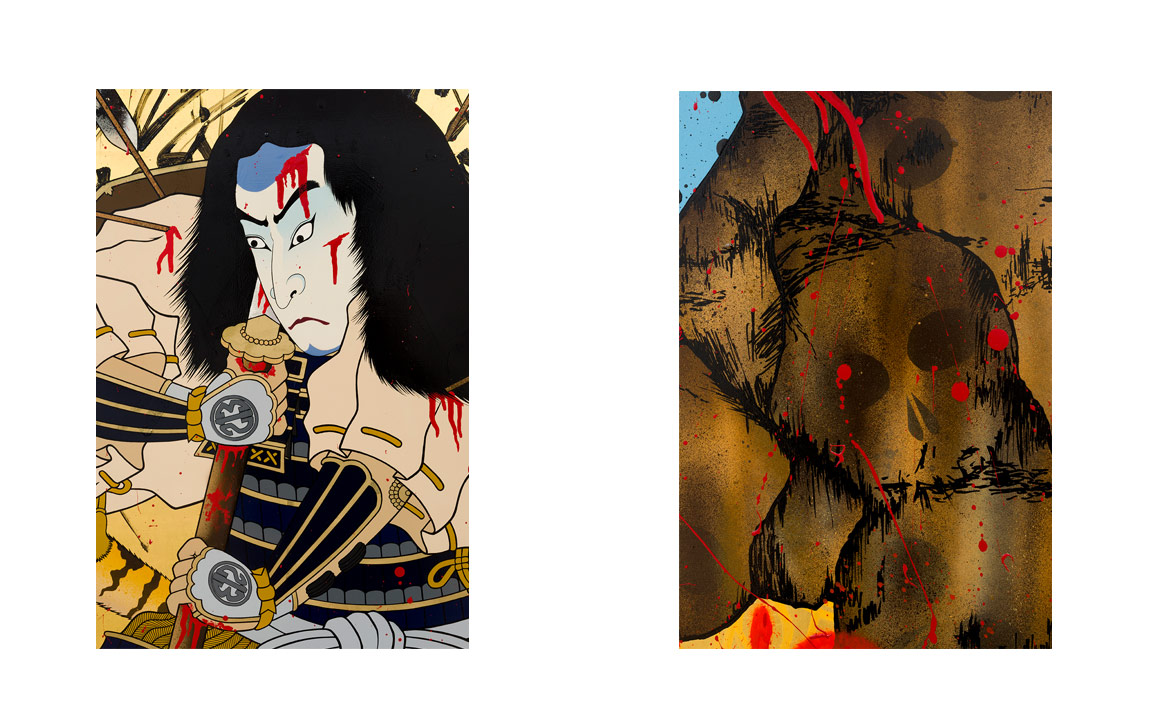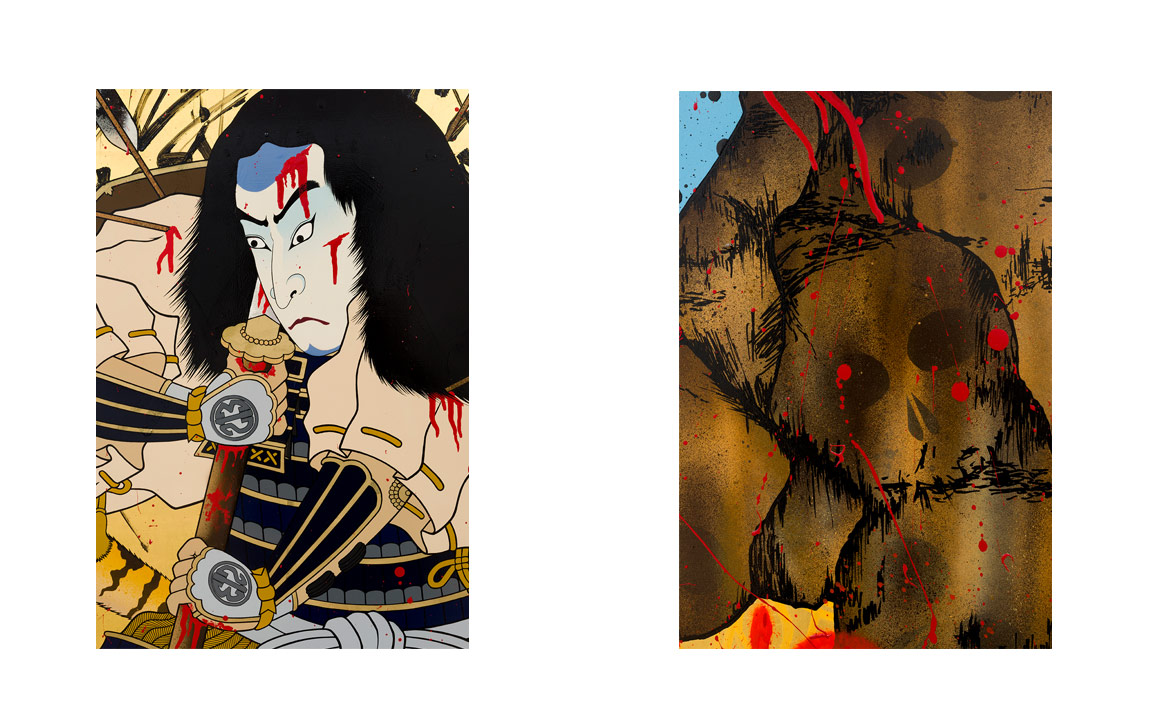 Fujita was interested in the print's dramatic, vertical orientation. To achieve this composition, Fujita utilized an elongated wooden panel to simulate the scroll-like effect. The background portion of the top panel is densely covered with black tagging by Fujita's close friend and fellow K2S crewmember, Defer (Alex Kizu). The markings read "City of LA" in repetition.

In his version of the image, Fujita has appropriated the patterns and colors in the figure's clothing; emblems of "213" (one of Los Angeles County's area codes) adorn the warrior's hands. Wounds and blood have been added to violent effect, and the stones resting beneath the samurai's feet have been replaced with a mound of skulls.